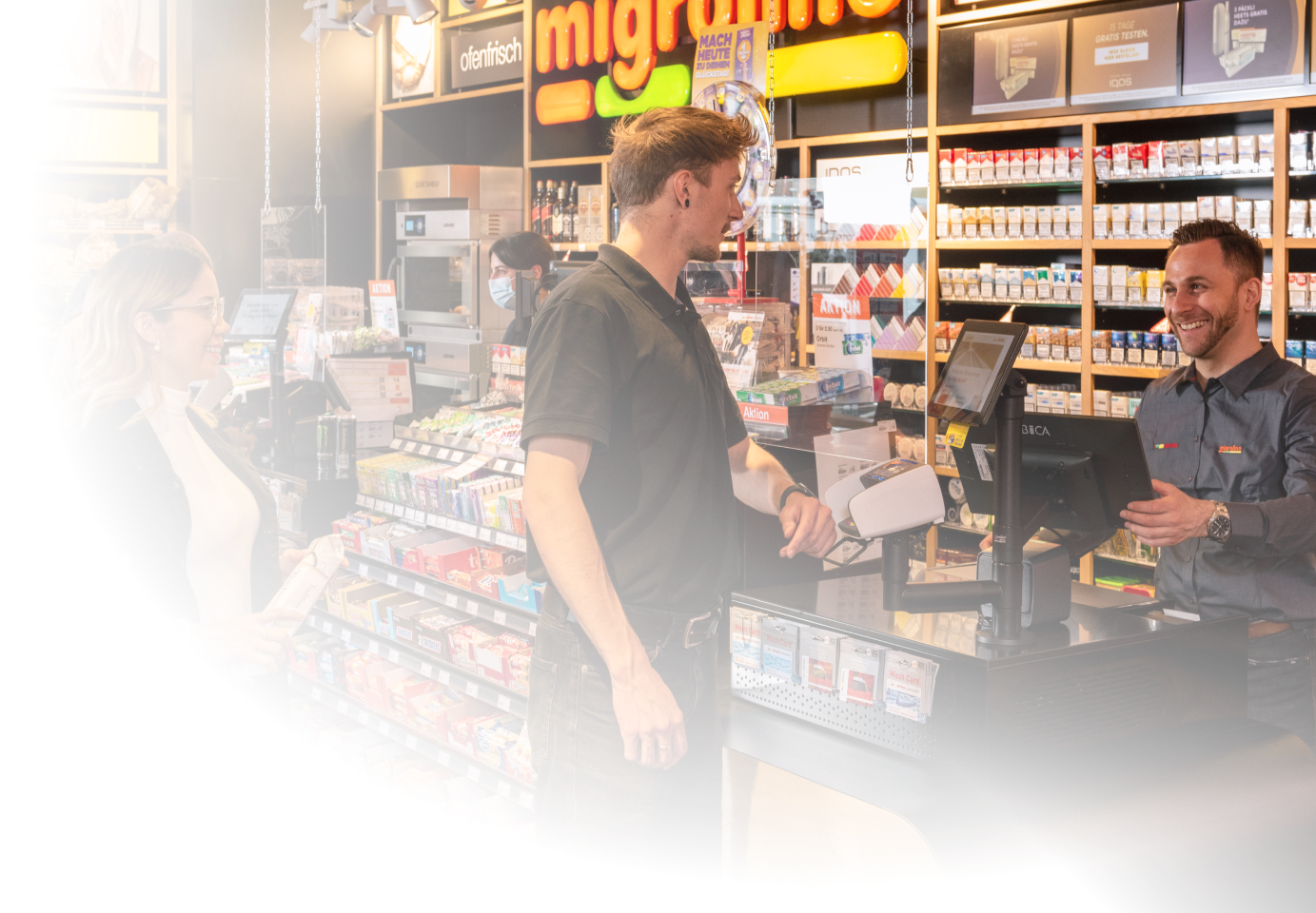 1 x CiRRUS for each
convenience store
All-in-one. Payment office, warehouse, advertising, discounts: finally everything under one roof
Real time. Data, services, costs: all info always visible in real time
Connection. Seamless tie-in of additional components on the periphery
Pricing model: attractive pricing through flexible SaaS subscription
ANYTHING CONCERNING CONVENIENCE RETAIL
In context: aligning those areas for running the convenience store
Point of Sale & Self-service Terminal

Merchandise management

Hypertargeting

Click & Collect

Customer loyalty & Promotions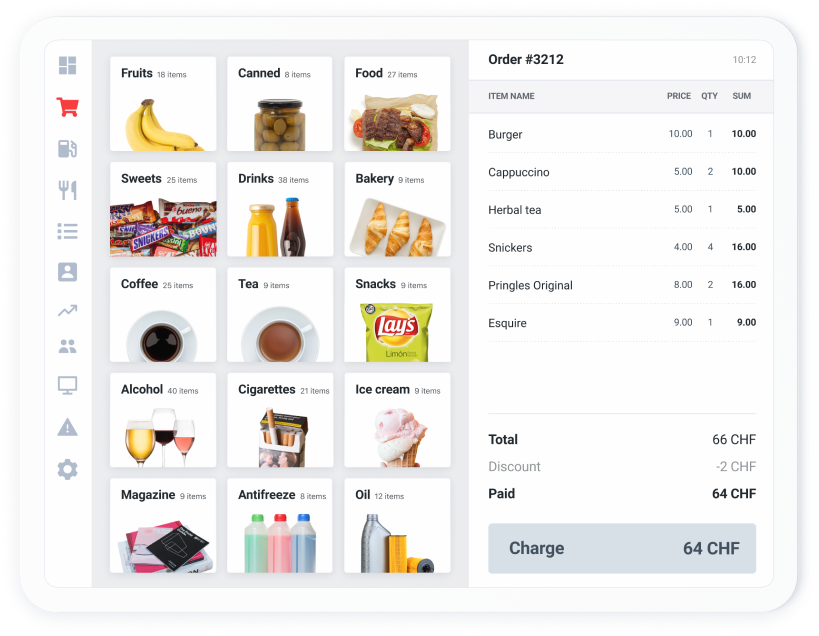 POINT OF SALE OPERATIONS
Short waiting times, great customer satisfaction
Cash register network:

Multi-user systems enable comprehensive operations

Self-service:

less stress in line, better experience at self-checkout

Pre-order:

take online orders and get them ready on time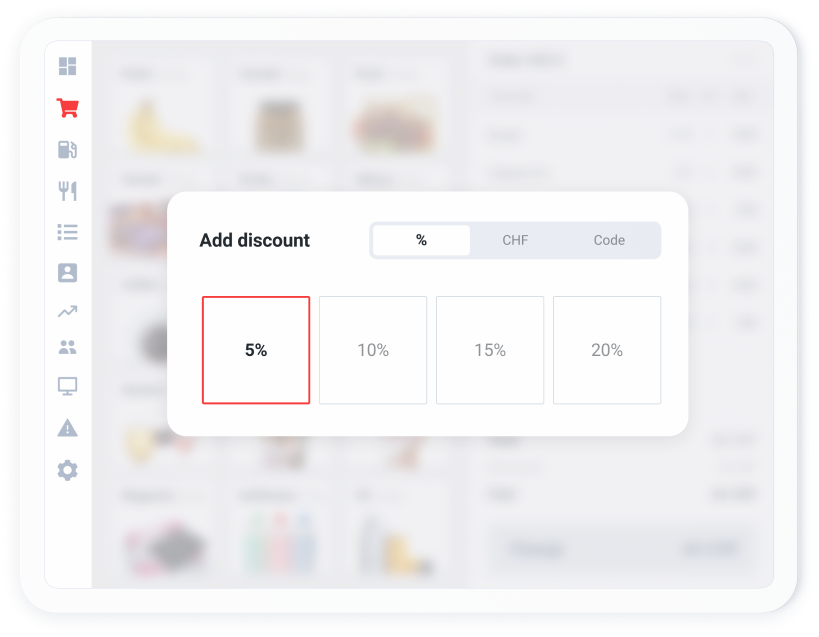 MARKETING
Customer satisfaction through customer loyalty
Promotions:

advertising on touch screens, calls tailored to customers

Discounts:

price reduction through timely goods management

Loyalty program:

bonus for regular customers, exclusive member card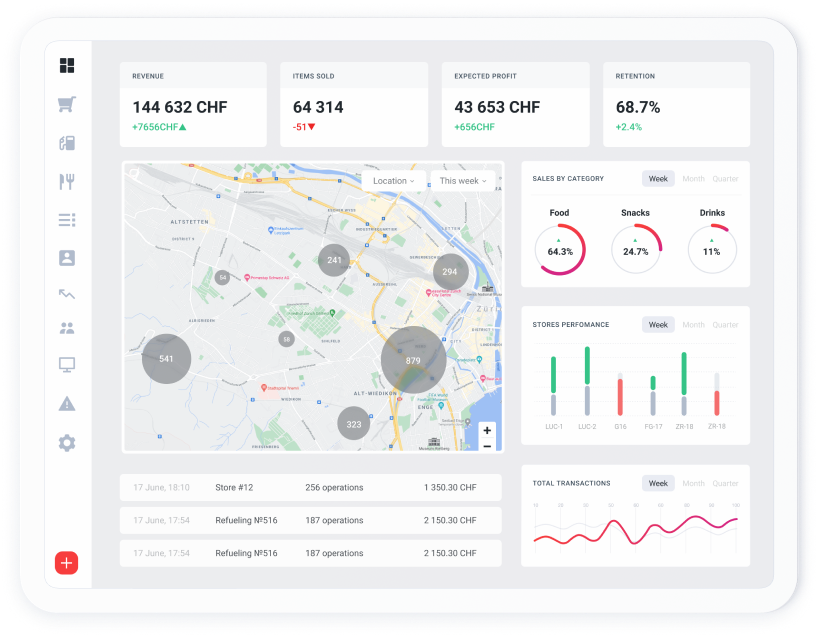 STORE MANAGEMENT & ANALYTICS
Smart decisions: thanks to data analysis
Transparent:

instant scalability, modification and implementation of functions

Adaptable:

always close to the market thanks to rapid upgrades

Centrilized management:

all operations centrally controlled, all changes in one click
---
1650000+
The number of daily CiRRUS transactions
On your devices and any platform: running!
Accepts any payment method. Can be adapted to country-specific regulations. Individual stores use the same features as corporate chains.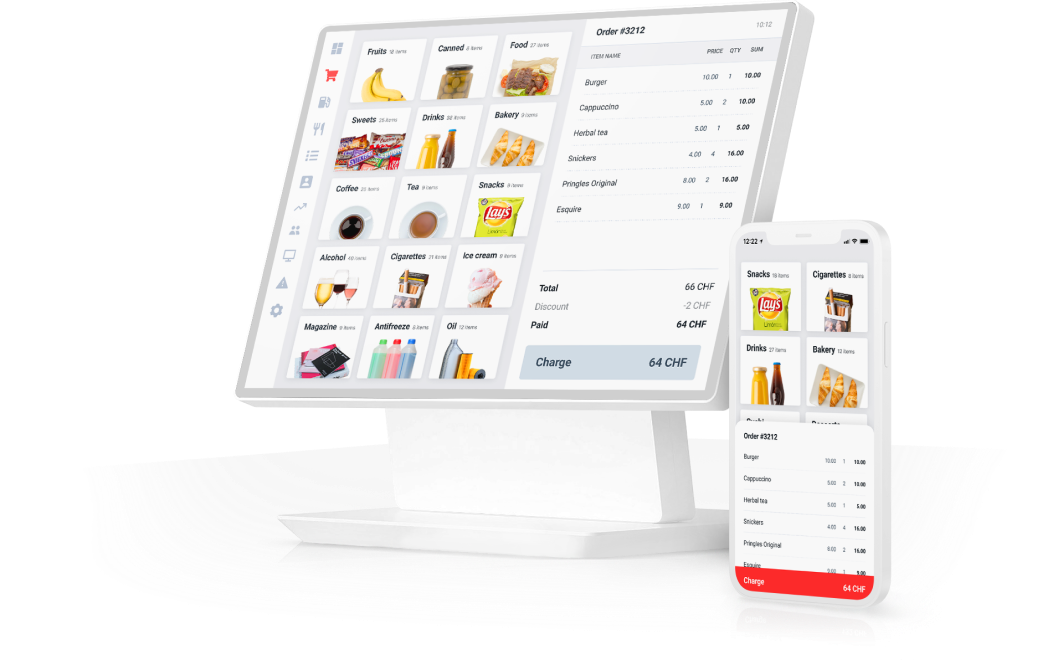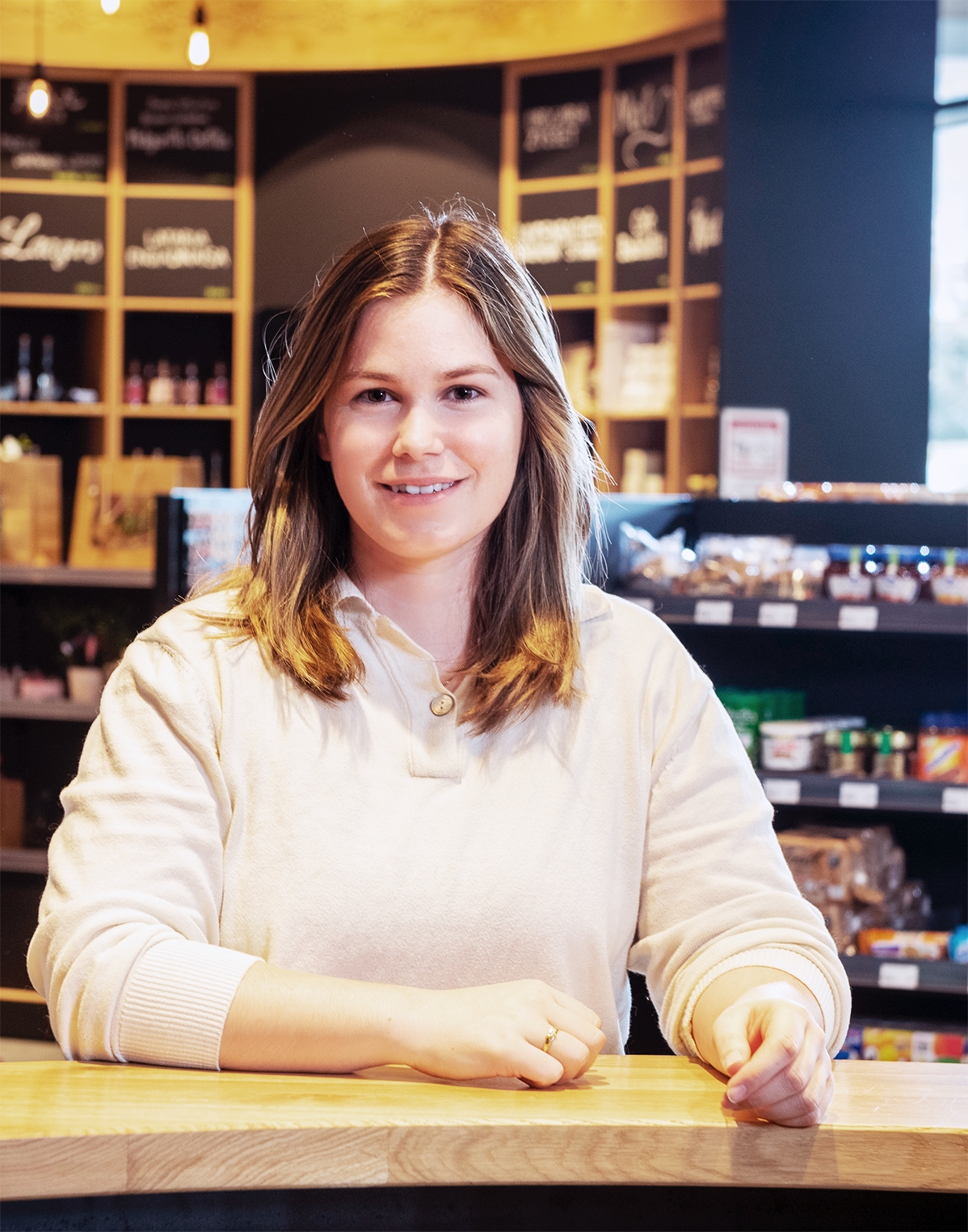 TRUSTED BY OUR PARTNERS
"We only started doing business with BiCA in 2020. But when its representatives introduced the services to us, we realized right away: these people understand our industry. The CiRRUS software won us over because it offers everything today's customers want. And other providers often neglect: customer service must always be at the ready."
Why choose CiRRUS

Speed of use, extreme flexibility, reporting, integrations

Outcomes & changes

Better data management, more in sales, improved customer experience,
No more hassle with your routines: switch to cloud-solution!
Traditional Point of Sale System

CiRRUS cloud-based Business Solution

Operational readiness

In 1 to 3 months

In 1 day

Platform & hardware independent

Stability and security

Availability: device-dependent. Risk of data loss

99.9% availability

of Microsoft Azure. 
Full data security.

Data access

Asynchronous course, inconsistent data

Realtime access:

everywhere and all the time

Infrastructure software maintenance

Substantial. Regular upgrades are required

Simple maintenance:

CiRRUS is always up to date

Pricing model

Expensive licenses. High fixed costs.

Licensing and pay-per-use model:

No software investment costs. Automatic updates.

Complexity

Inadequate and outdated. Convoluted interfaces

Open connectivity:

thanks to state-of-the-art technology and API utilization
Always up to date: thanks to CiRRUS Blog
CiRRUS has endless opportunities for customization that will fit your workflows. Get a free consultation!