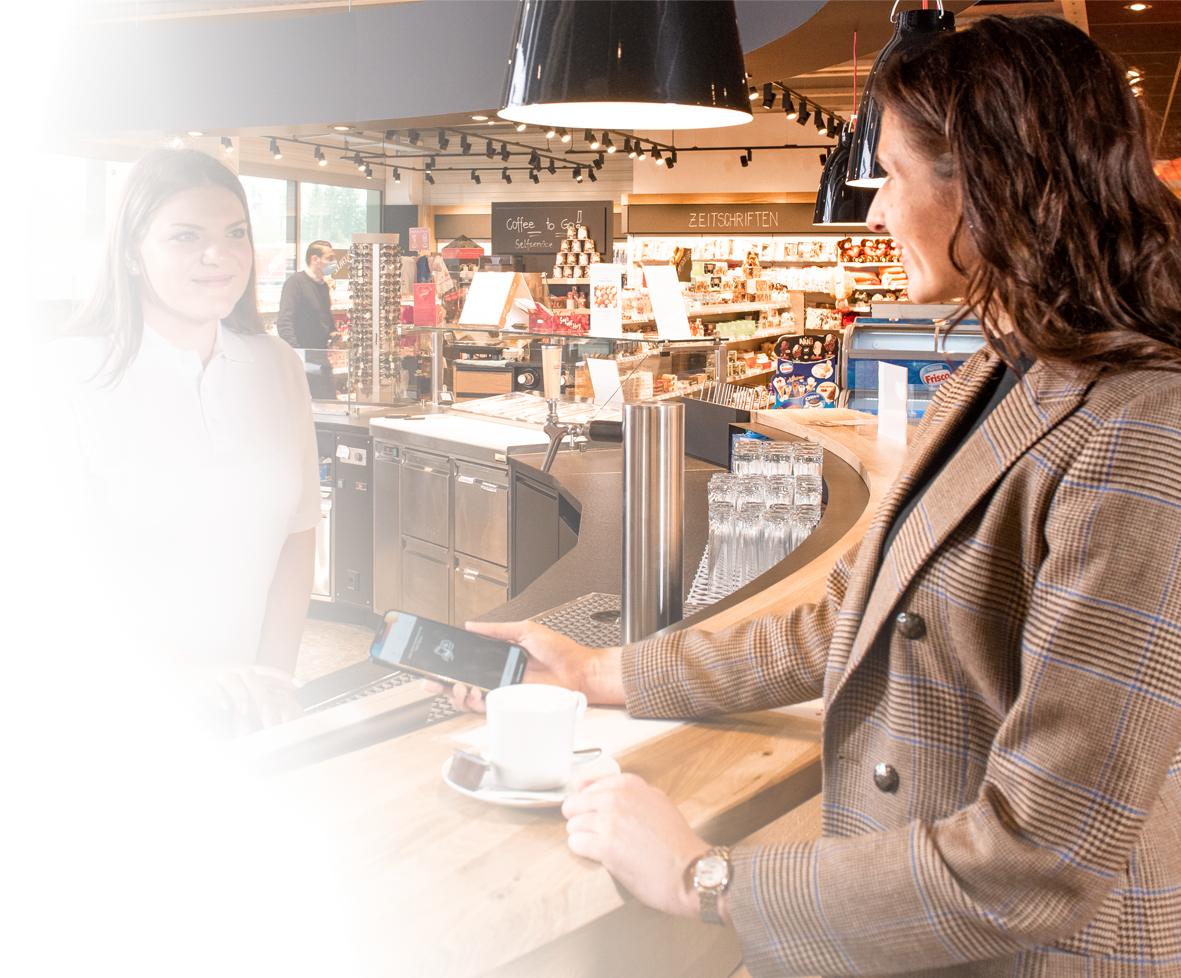 Suitable for any hospitality business: from snack bars to five-star restaurants
Service, cuisine and billing: how to efficiently serve guests
Loyalty bonuses for regular customers: how to whet their appetite for more
Purchases and deliveries: how to manage fresh products and stock
PAYMENT, PLEASE!
In context: this is how hospitality works
Reserving a table, order food

Customizing daily menu

Goods management in real time

Home delivery service & takeout

Customer loyalty & promotions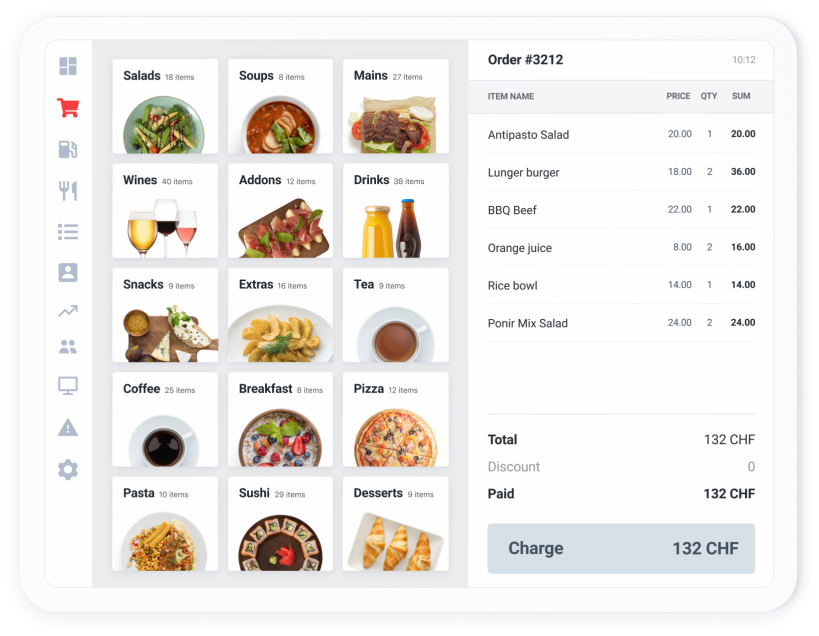 WHAT DOES THE MENU SAY
Online reservation and pre-ordering
Inventory and fresh products:

more efficient shopping thanks to pre-orders

Take-away and home delivery:

completing and delivering short-term orders

Mobile transactions:

invoices and receipts independent of checkout and location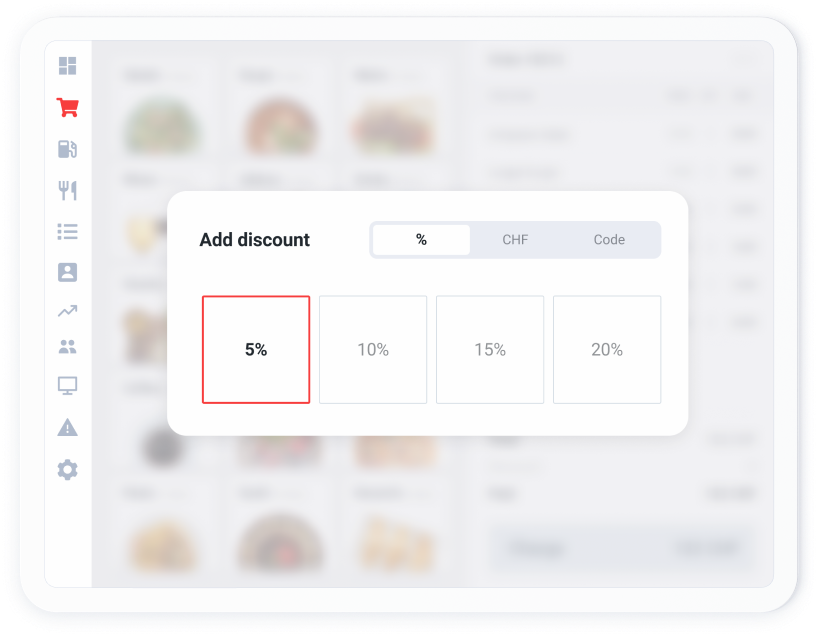 ADVERTISING
Meal vouchers and member cards
Promotion:

stay on your customer's mind with fun little campaigns

Discounts:

adjust your menus to current market prices

Gift & loyalty cards:

create an exclusive club atmosphere with member cards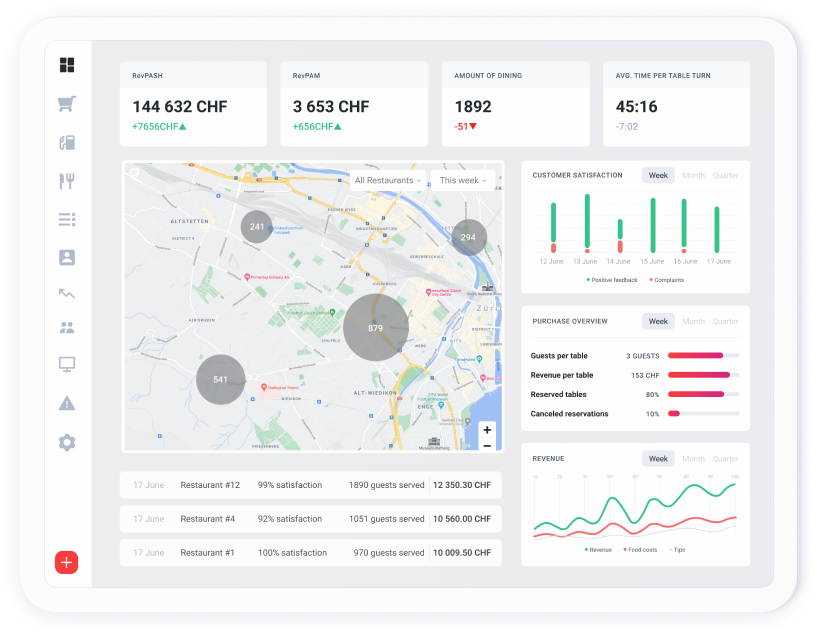 STORE MANAGEMENT & ANALYTICS
Better business decisions thanks to data analysis
Advanced dashboard:

displays on your monitors aligned with your business model

Real-time data:

you are always on top of the number of orders being processed

Central management:

control all operating units directly from your headquarters
---
Takeout & delivered fresh
Delivered fast, consumed hot: CiRRUS serves the modern clientele
Fast food or star restaurant: it simply works!
Whether you serve your guests at the counter or entertain whole parties for an evening, all you need is to take care of your guests, not the hardware or software.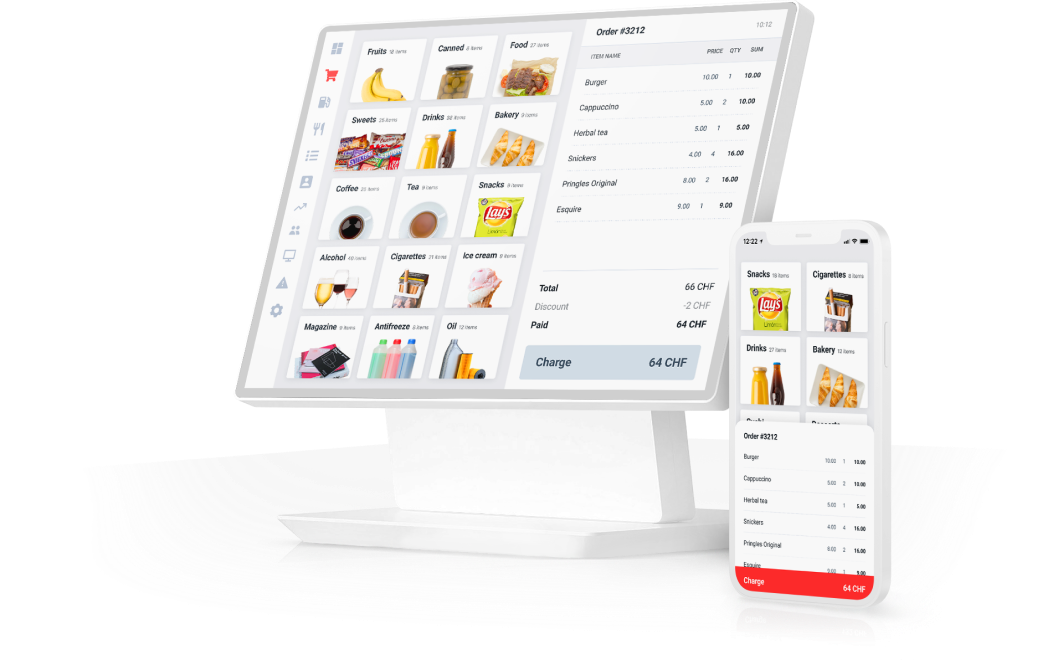 Comparing old and new systems
Traditional Point of Sale System

CiRRUS cloud-based Business Solution

Fast roll-out & easy operation

From 1 to 3 months

Launch in 1 day.

Platform & hardware independent

Stability and security

High chance of errors and data loss. Hardware dependent.

99.9% uptime

(Microsoft Azure). Fully secure data management.

Data access

Asynchronous lays, inconsistent data.

Realtime access:

anytime, anywhere, any device

Infrastructure support expences

Substantial. Regular upgrades are required

Simple maintenance:

CiRRUS is always up to date

Pricing model

Expensive licences. High monthly payments

Licensing and pay-per-use model:

No software investment costs. Automatic updates.

Complexity

Inadequate and outdated. Convoluted interfaces

Open connectivity:

thanks to state-of-the-art technology and API utilization
The time is here for CiRRUS
CiRRUS has endless opportunities for customization that will fit your workflows. Get a free consultation!