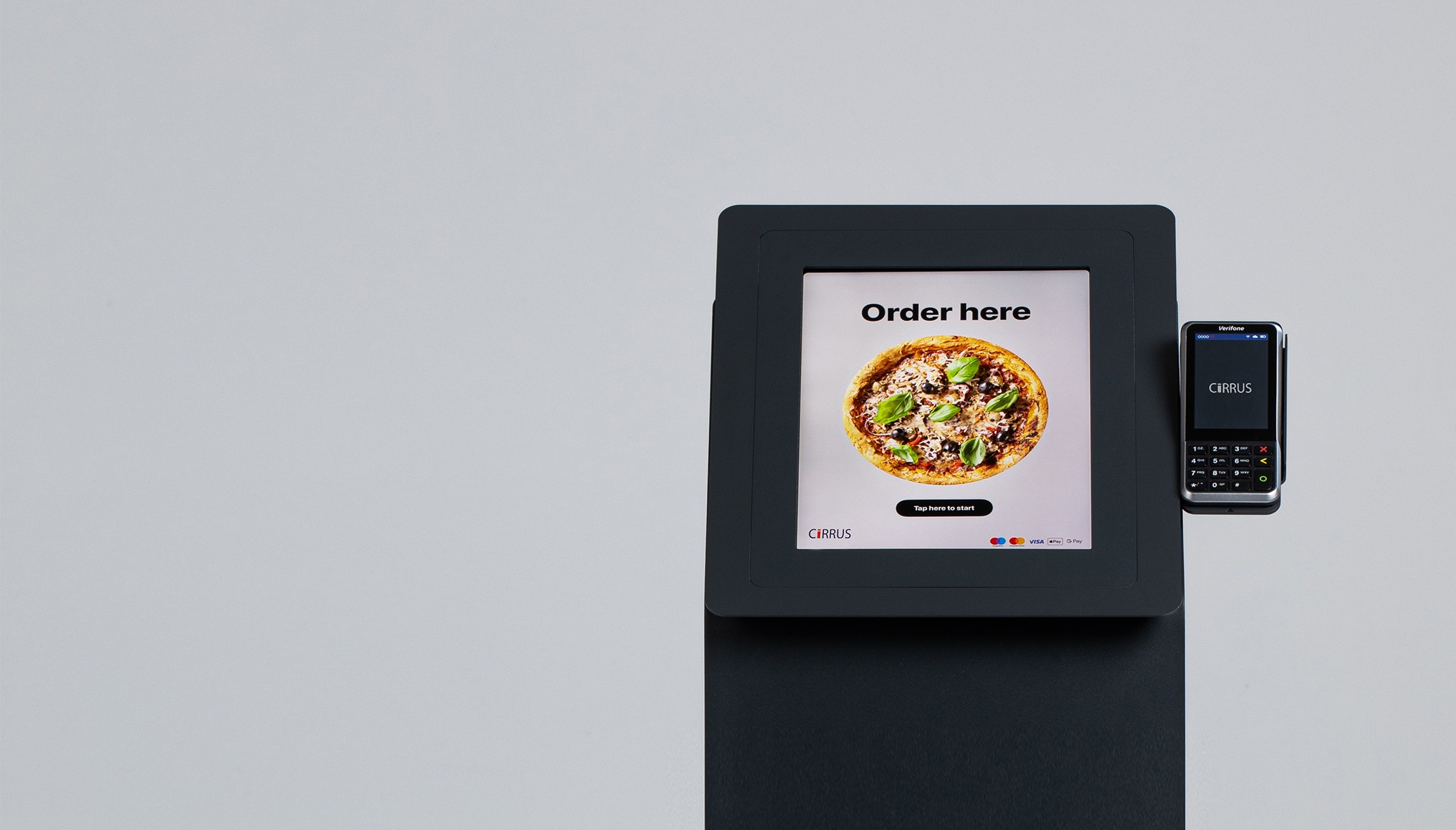 Innovation Radar
Retail future: no lines, no checkouts, no cash?
Cash-free stores are springing up all over the world. They range from trial stores that have already been launched, such as Amazon Go, to pilot projects, such as Saturn Express and Avec Box. The very thing that saves customers lots of time provides providers with a host of customer data.
An Amazon Go branch is located close to CiRRUSOFT in San Francisco. We took this opportunity to visit the cash-free store, which has caused a stir in the USA since being launched and serves as a model for similar store concepts.
Cameras and weight sensors: intelligent technology
We entered the store just before noon. Before immersing ourselves in the ultimate shopping experience, we had to pass the barrier in the entrance hall. They only open once you hold a QR code from the smartphone app against a scanner. From this point, our every step was followed by countless ceiling-mounted video cameras. Weight sensors in the shelves recorded the things we were removing: there were drinks in the cooling counter, potato chips on the shelf, and frozen pizzas in the freezer – the typical product range of a convenience store.
It was also fascinating to watch the other customers doing their shopping. Some slowly made their way through the isles, accompanied by the pop music in the background and clearly enjoying the experience. Quite a few wondered at the shelves with the chocolate bars and cans of drinks as if this was the first time they had ever been inside a supermarket. Tourists posed for photos next to the cooling shelf. A German family, who were on a visit to San Francisco, specifically visited the store, just like you would do with the Golden Gate Bridge and Alcatraz jail.
Theft is impossible!
In a supermarket, it feels rather strange to simply put everything in your bag without first paying at the checkout. But there are no checkouts to be seen anywhere inside the Amazon Go store. We left the store through the barrier with our bags full of shopping. Some people appeared rather insecure and held up the goods so that they were in full view, as if they wanted to show their purchase to someone. But the sensors and cameras recorded a long time back what they had actually taken and what they had put back.
By now it was noon and the footfall increased visibly. Short lines temporarily formed at the barrier. Business people got their lunch and eat it straight away in the seated area in the corner of the entrance hall where they placed items like the frozen pizzas they had purchased on complimentary disposable plates and heated them up in the microwave. With some plastic cutlery and serviettes as well, the store provides everything you need during your short lunch break in one place.
Full of curiosity, we asked the Amazon employee in the entrance hall about the theft situation. He merely grinned and told us that it is impossible to steal anything, thanks to the cameras and weight sensors. We quickly watched him assisting a customer with their questions before finally leaving the store. Back on the sidewalk, we expectantly looked at our smartphone and thereafter just a few minutes, the bill already appeared in the app and was debited from the credit card on file. Mission accomplished!
Cash-free store: ideal for some things
A cash-free store is ideal for customers who want to do a quick store and do not need any advice. Especially small supermarkets, drug stores, and fuel station stores can profit from this new technology as all of their goods are packaged and easy to record with a camera.
However, the cash-free store technology is unsuitable for some retail sectors: luxury boutiques, clothing stores, and book stores, for example, now deliberately focus their strategies on sales personnel and personal advice in order to differentiate themselves from online retailers. These stores are more about the overall shopping experience rather than speed.
The future in Europe: face recognition
Let's take a look at Europe: Unlike Amazon Go, where intelligent cameras follow customers and sensors recognize the goods that are being placed in the basket, the Swiss specialist retailer Valora aims to take the cash-free store concept one step further: customers are to haves their hands-free to do their shopping by not even having to dig out their smartphones any more. Plans also include the use of face recognition to provide customers with personalized purchase suggestions at coffee machines and tobacco dispensers. The launch date of this technology is as yet unknown.
Migrolino is also thinking on similar lines. The Migros subsidiary plans mini stores that are open 24/7. Sales personnel is to continue manning the stores during the day, but at night the stores are to become self-service stations. The company is currently looking for the best store access technology. One possible option would be for customers to be identified when entering the store via smartphone or face recognition.
Face recognition systems are already in use in China. Customers are identified as they leave the store and their purchases are debited from their accounts. US retailers are also gathering experiences in this field. European providers, on the other hand, are much more reserved and hardly rely on this technology at all as the data protection laws draw clear lines and consumers are skeptical. According to Swiss data protection law, for instance, the use of face recognition systems requires explicit consent from customers as the release of biometric data carries specific risks for the persons affected.
Advantages: lower costs, faster processes, 24/7 opening hours
Store automation provides retailers with advantages compared to conventional stores, even without face recognition: it lowers costs, speeds up the purchasing process, and makes it possible to operate the store even outside of regular opening hours. It also makes it possible to tap locations with less footfall. By recording every step that customers take, retailers could understand much more quickly what is going on in their store and position products differently to account for this, re-order goods, or adjust prices in order to suggest discounts in real time to convince customers to buy whilst still inside the supermarket. Theft can also be prevented with this technology. Real-time stock taking would become easier. For many companies, this aspect alone would be a huge advantage as they lose sales due to a lack of stock taking.
Which technology will win in the end remains to be seen. In view of the numerous advantages for retailers, however, cash-free stores will become increasingly popular in Europe as well. Things in this field are bound to develop quite a lot over the next ten years. One of the main tipping points will be the fact that younger generations are generally more open to technological developments.
Let's see what happens!
Your business. Your set-up.
Your next-level cloud-based business starts right here. Our experts will guide you into your future with CiRRUS. Completely seamless & without interruptions.